Cozy activities
We have activities for all ages; the common denominator for all activities is fun and coziness.
At the campsite we have a lot of children's bicycles, which the children can borrow as often as they want. Furthermore, we have of course a jumping pillow and playing ground.
The common TV room is the perfect place to challenge each other in table football or Nintendo Wii. In the common TV room we also have a small library where those who enjoy reading can borrow a book during their stay at the campsite.
At the campsite you can also play table tennis, and you can play football or basketball at our own sports ground.
Close to the campsite there is a local sports court, with the possibilities of roller scating, skateboarding, playing basketball, table tennis, tennis and petanque.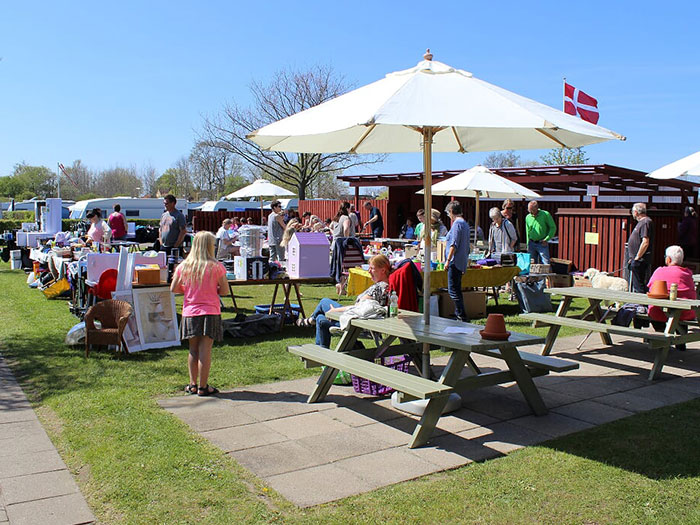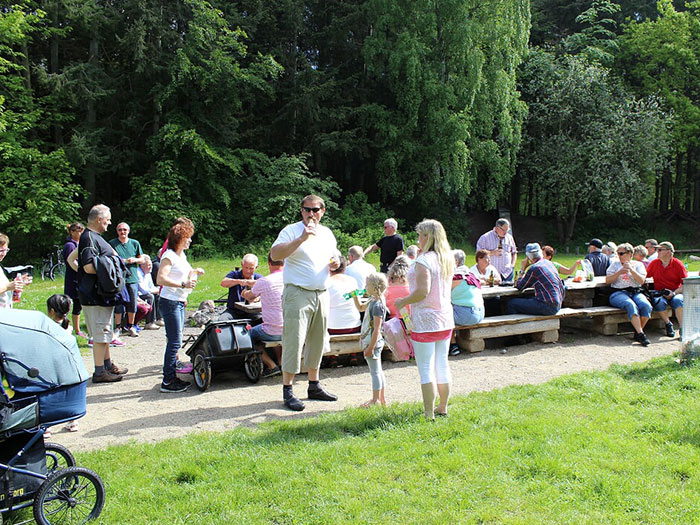 Activity plan 2020
Date – to be informed
Campus Day – a cozy walk to the nature camp in Kristiansholm's Plantation.
(An annual event in cooperation with the Danish Heart Association and the association of campsites DK-Camp. The registration fees will be passed on in full to the Danish Heart Association's work.
Grilled sausages when we are back at the campsite.
Registration and payment in the camping kiosk.
Date – to be informed
Flea market from 10:00 – 14:00 at the campsite's common barbecue place.
Registration and payment in the camping kiosk
31 May, 2020 Whit Saturday
Coffee, cake etc. in the afternoon. Coziness at the common barbecue place.
The common barbecue is lighted at 18:00 for free use.
1 June, 2020 Whit Sunday
Common breakfast – the camping supervisor is offering breadrolls. The camping association is offering a little morning drink (bitter). Bring your own coffee, service, butter, cheese, jam etc. for the breadrolls.
Date – to be informed
Summer party in the party tent at the campsite
More information will follow.
Subjekt to changes.